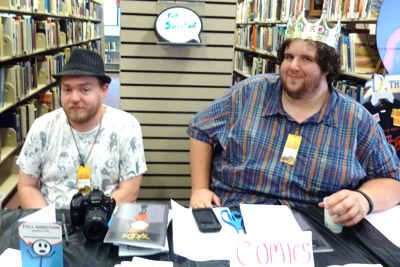 News/interviews/etc.
Event/con reports:
Announcements:
Upcoming releases:
Events:
Housekeeping:
Starting next week, The D.C. Area Comics Scene will switch to Tuesdays.
Have comic news or events related to the D.C. area to share? Email me! Submit no later than Monday at 9 p.m. for inclusion each Tuesday, but the earlier, the better! More information is here.