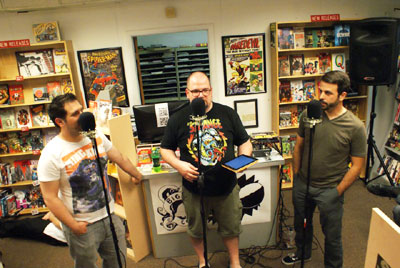 News/interviews/etc.
Announcements:
Podcasts:
Upcoming releases:
Events:
Housekeeping:
After next week, this feature is going to shift to Tuesdays — so there will be one on July 12 and then another on July 17 and then on Tuesdays after that.
Have comic news or events related to the D.C. area to share? Email me! Submit no later than Wednesday at 9 p.m. for inclusion each Thursday, but the earlier, the better! More information is here.